Employment Opportunities
There are no openings at this time. Check back later for openinigs.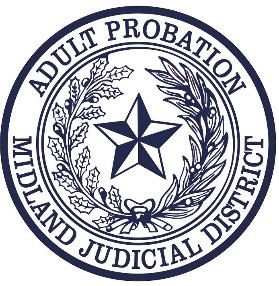 The Midland CSCD is firmly committed to a policy of equal opportunity in all aspects of its relations with employees. Initial employment, promotions, raises, opportunities for training and enrichment, discipline, and other conditions of employment are determined without regard to race, color, religion, national origin, sex or gender, age, disability, veteran status, genetic information, or any other unlawful classification. The Midland CSCD has a no-tolerance policy with respect to any kind of harassment, including sexual harassment and bullying.
To the extent reasonably possible, the CSCD will accommodate qualified individuals with disabilities in the application, hiring, and employment process. Reasonable accommodation is available to all qualified employees and applicants, so long as the accommodation does not create an undue hardship for the Department, and can be provided without posing a substantial or imminent safety risk.